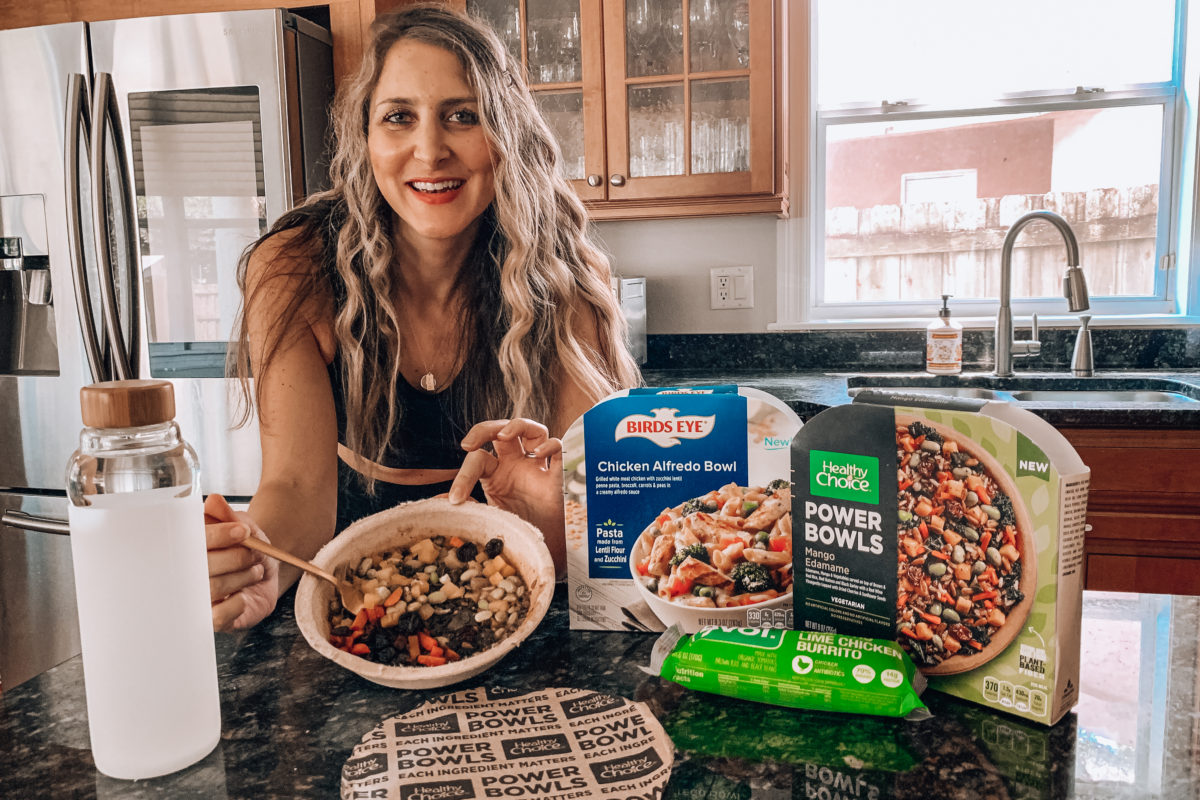 This post may contain affiliate links. Purchasing through them help support this website.
This post is sponosored by Babbleboxx.com on behalf of Conagra Brands
As most of you know I am really used to being very busy.  I have cut back recently mostly from posting multiple blog posts a week and it has really helped with my work/life balance.  I also give myself daily pep talks about the rabbit hole of comparison when it comes to Instagram.  I think it really helps to remind myself that I cannot compare to the "Influencers" whose FULL TIME job is to create content for Instagram.  Even though I have been at this for almost six years my blog and social media is a creative outlet that also financially allows for the extras as well as exposure to really amazing opportunities.
With that said, I still cram a lot into my day.  I was at a faculty orientation the other day for the college I teach at and was talking to one of my fellow peers.  She asked what I did and I talked with her about my full time day job as a Nurse Practitioner and my responsibilities at the college.  I left out the blog (even though honestly it feels like a FT job sometimes) and oh yeah I have an almost two year old that is full of energy.  She started cracking up saying she felt like a slacker since this was her one job and was still tired.  I am finally getting a solid stretch of 8+ hours of sleep but there are definitely some days where there does not feel like enough hours in it am I right?  One of the biggest time sucks out of my day is laundry, dishes, and meal prep.  My little one gets a freshly made lunch every single morning and I'm usually shoving protein bars in my bag.  Or even worse, I find myself eating the leftovers of his high calorie snacks that he doesn't finish. How many of you mommas are in the same boat?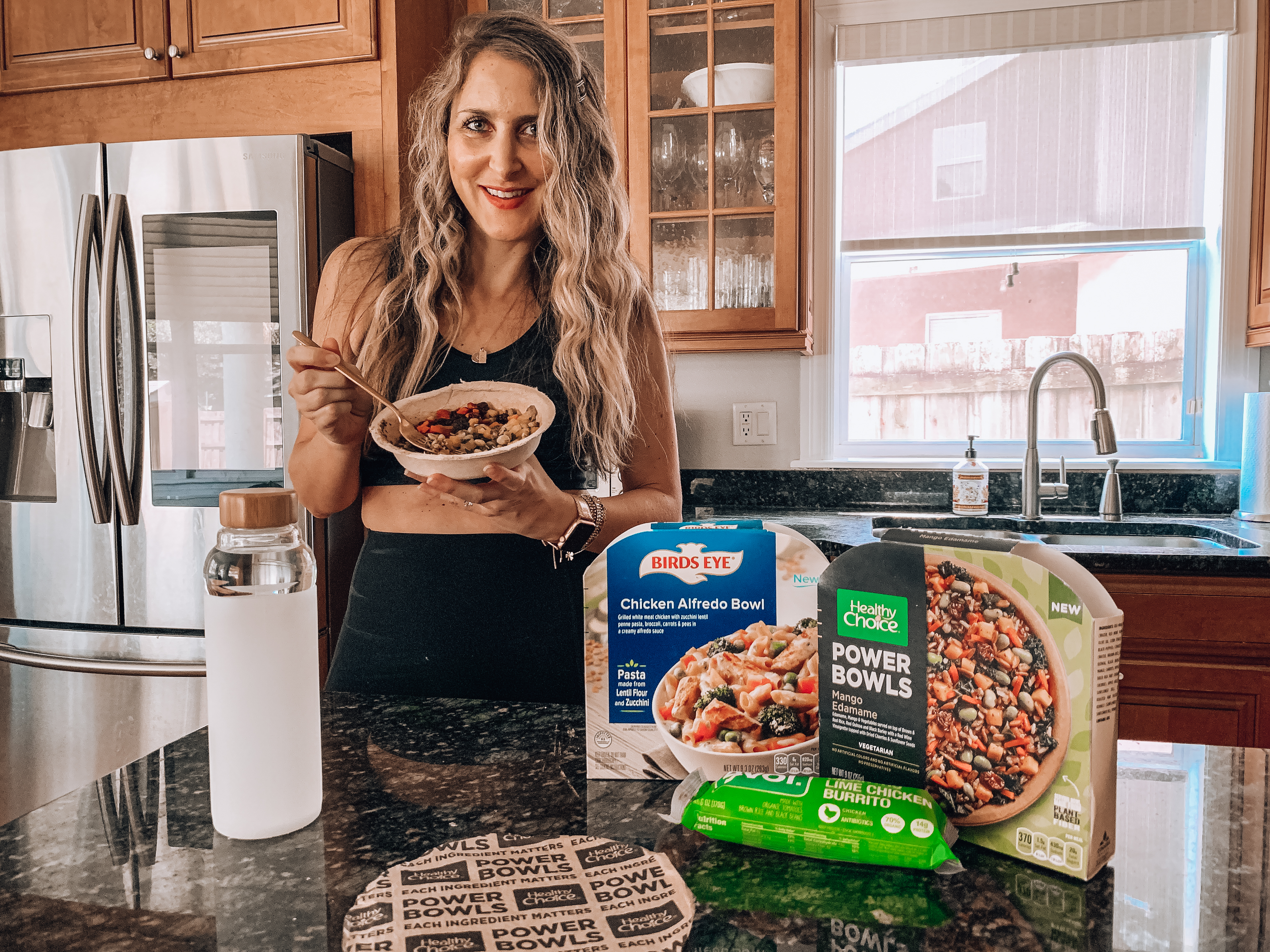 I have always shied away from "frozen meals" for lunch.  Honestly, I really try to only eat food that I can read everything on the label.  When words start becoming five syllables of manufactured fake food I put it right back but those grab and go lunches are so convenient right?  Well, I was so excited to try these three meals from Healthy Choice, Birds Eye, and Evol. You can check out all the options here.
First off the bat, the Healthy Choice power bowl I could read every single ingredient on the list.  That was  a major score.  I like that it is vegetarian because I try once a week to refrain from eating meat.  With that said, it is hard to meet my protein requirement those days.  I like how this bowl packs 10g of protein that kept me full until dinnertime.  It has crisp vegetables and a red wine vinaigrette drizzle.  I will definitely be stocking up on these grain free power bowls!
Burritos always sound like a good idea but I usually feel terrible after eating them.  This Evol burrito uses chicken raised without antibiotics, brown rice, and a delicious tomato salsa.  I actually had to heat up both of these when shooting them because I eat the first one too fast and forgot to shoot it.  It was so good with a bold flavor.  It also heated up perfectly in the microwave in 2 minutes.  Super-fast for when you need your lunch quick.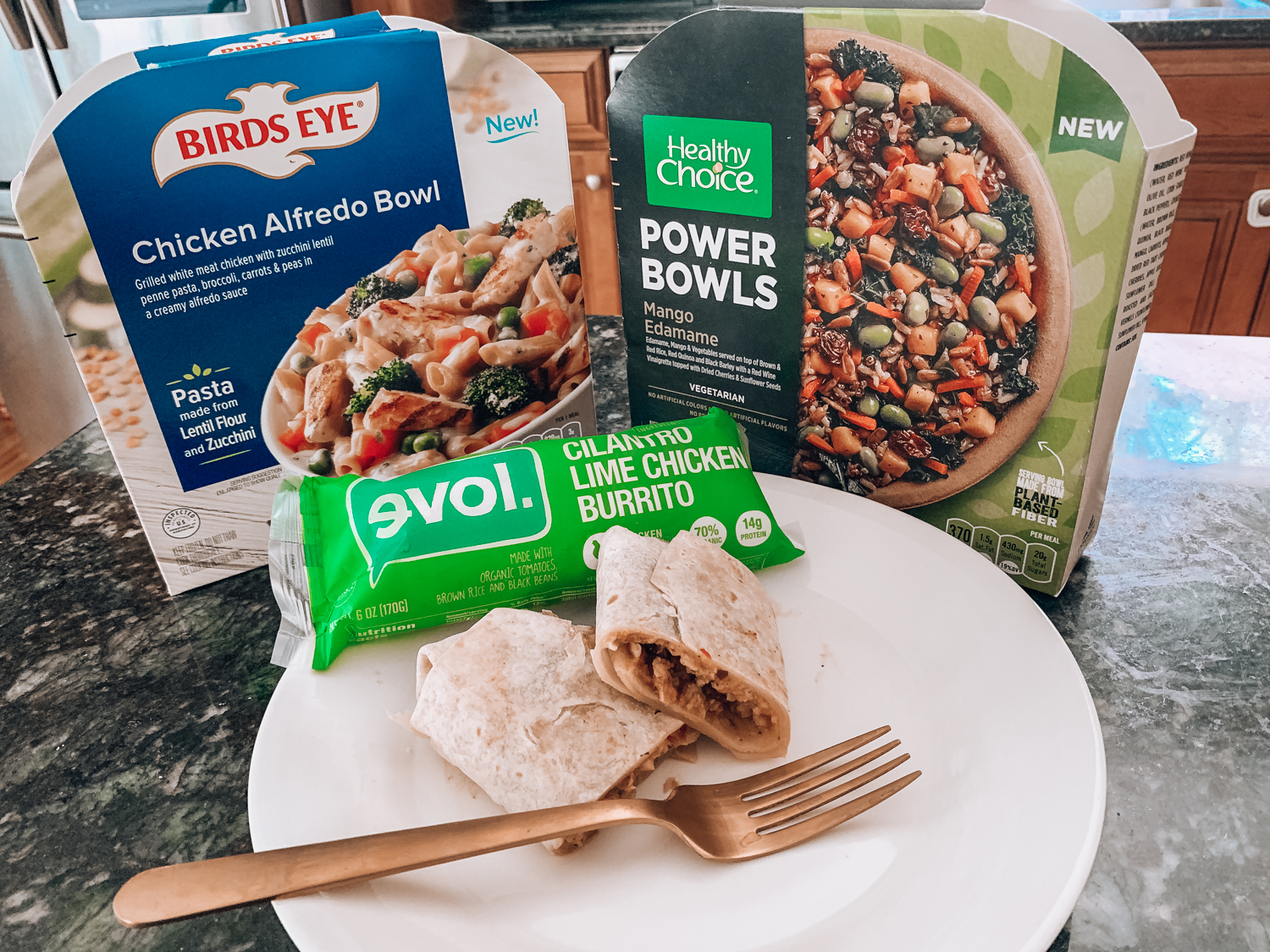 The last bowl was the wild card because I realized after I eat it that it wasn't even pasta.  The pasta was made from vegetables and it even fooled my husband.  He eat it for lunch and give me positive remarks.  The Birds Eye veggie chicken bowl was hearty and filling plus gave me a serving of vegetables for my day.
Since I cram so much into my day I need good fuel to keep my going.  Before, frozen meals were quick but you sacrificed having to eat "processed" food for the convenience.  I am so happy to have been introduced to these new products that fit into my busy lifestyle without having to compromise on quality and taste.  Ingredient lists that you can read and understand out of the freezer is now a reality!
Follow on Bloglovin
Want first dibs on shopping and sales? Sign up here on Liketoknowit for direct links sent to you
Want my daily posts sent to your email inbox?!?!  Then click here and make it happen
Follow my looks along on Instagram
Pin along with me on Pinterest || Like Meet @ the Barre on Facebook

Reader Interactions