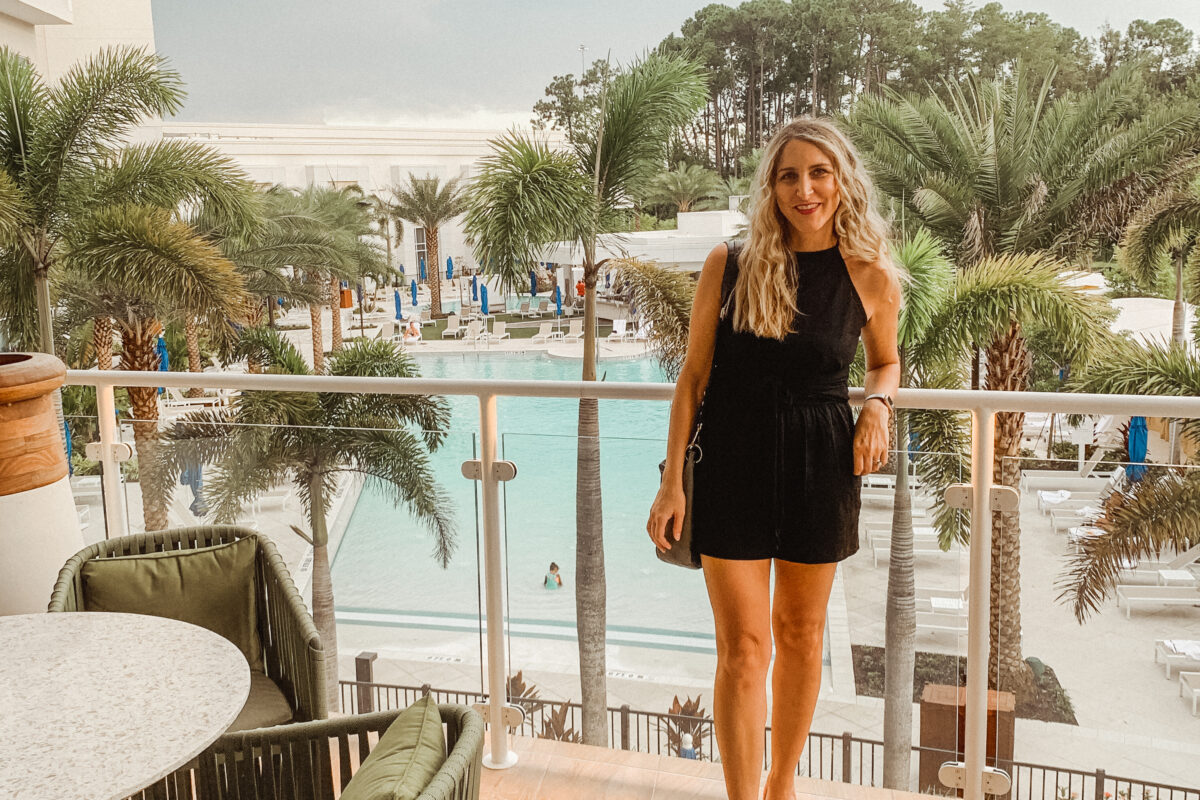 This post may contain affiliate links. Purchasing through them help support this website.
I hope everyone is having a great start to their week!  We finally had a nice weekend getaway that I can't wait to share with you. We went to the brand new JW Marriott property in Orlando.  It just opened a few weeks ago and it was the perfect long weekend.  I have been hyper-vigilant about social distancing and I can say they are taking all the right precautions.  The hotel had a very low occupancy, was squeaky clean, and every staff member as well as guests were wearing masks.  Full review coming but if you want a break, I highly recommend it.  Okay, I haven't checked in a long time with a recent Amazon haul.  I have some goodies to share, so let's get into it!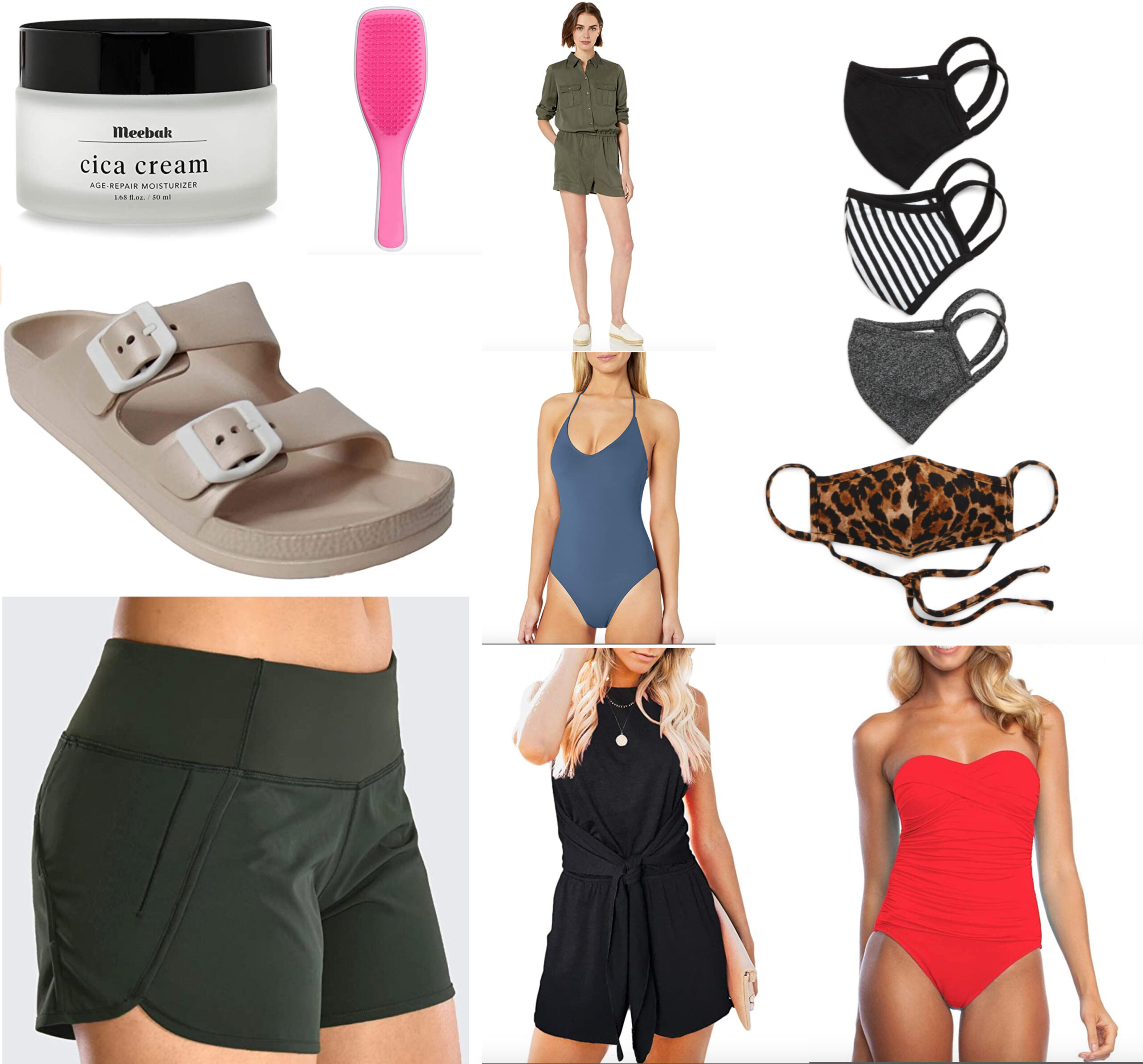 Patrick has super curly hair that needs brushing every single night after his bath.  I usually use a wet brush on him but recently switched him to this detangling brush.  It is a serious game-changer. It's also very easy to clean.  I am a total convert.
I was looking for a sturdy slip on and go sandal that I could get sandy at the beach and wear to the pool.  I didn't want to wear my leather Birkenstocks and thong flip flop sandals aren't sturdy when carrying my little one.  I picked up these and y'all they are not pretty like they are the ugly cute if you ask me but they are exactly what I was looking for.  They are incredibly comfy, almost like a spongy material.  They rinse off quickly and did I mention super cheap?  I think I need to order a few more colors.  They are the perfect mom sandal that you can hose off and go.  True to size, I got them in a 9, color nude.
Y'all know that I have very low expectations of Amazon clothing but I have two items that I am very impressed with.  First is this black romper.  I love the neckline on it.  It doesn't wrinkle.  It is super flattering. It has pockets and is an appropriate length.  I wore it dressed up to dinner and then it is easy to even throw on over your bathing suit.  I also washed and hung to dry and it held up beautifully.  I got a medium because I wanted it to be comfortable.  I am definitely ordering the burgundy for the Fall.
Next is this army green denim romper.  I held up the material next to my high-end Rails jacket that is very similar material and it is identical.  I think this is going to be such a great transition to the Fall piece when it is still warm here in FL.  If can easily be dressed up or down.  You could even add boots when it gets cooler.  Add some dainty gold jewelry to it for a dressier approach.  I went with a size 6.  It is a little roomy, probably could have gotten a 4 but the 6 is very comfortable.  I also rolled the sleeves up on it for styling.
Ally shared this face cream in her stories and I immediately picked it up.  I am super impressed.  It is almost on par with my SkinCeuticals Triple lipid cream for a fraction of the price.  It really gives you that dewy super hydrated appearance.  Do not hesitate.  It is amazing.
I've been outside so much with Patrick and yoga pants are just so hot.  I wanted to pick up a few pairs of shorts but didn't want to pay the Lululemon pricing.  These shorts are COMPLETE DUPES down to even the tag.  The material is super breathable, they wash up great, and are the perfect length.  Just make sure to keep checking for restocks because they do happen.  Don't purchase and wait for an October ship date.  I constantly stalk the Amazon page and buy the new releases.  I went with a medium in the shorts and think they fit perfectly.  I am a solid size 6 in Lululemon.  I also have this pair and love them but check the restocks on it.
I have a whole post ready to go about my experience with Amazon one-pieces but I wanted to share my top two before they sell out.  This Le Blanca suit is extremely flattering.  It works for longer torsos, has built-in support, and I love the back detailing.  The blue color is the only one at a sale price.  I ordered a size 6 and it fits perfectly.  I also found it in other colors on sale here and here.  This strapless red one-piece is EXACTLY the same as the pricey JCrew one (I have it, identical).  It is $25.  It is so well constructed on the inside.  Run because the sizes are selling out quickly.  I got a 6.  I probably could have gotten a 4 but the 6 is just comfortable enough.
I shared this dress on my stories and y'all loved it.  I got it in the Evergreen dash-dot color.  It's really great for work.  Washes and wears very easily.  I also like it to throw on quickly for the weekends and I feel put together.  I sized up to a medium for a little roomier fit.
Last.  It feels so weird to even share this with you but this is my back to school gifts for Patrick's teachers.  I got these clip-on refillable bottles.  They are awesome to clip on the outside of a purse or backpack.  I fill them with hand sanitizer.  Then I add this hand cream because it is the best.  Finally, I added two of these masks.  I also add a gift card to Target.  I have gotten great feedback!
Alright, there you have it!  Some of my recent Amazon purchases.  Tell me some of yours!
Follow on Bloglovin
Want first dibs on shopping and sales? Sign up here on Liketoknowit for direct links sent to you
Want my daily posts sent to your email inbox?!?!  Then click here and make it happen
Follow my looks along on Instagram
Pin along with me on Pinterest || Like Meet @ the Barre on Facebook
Reader Interactions